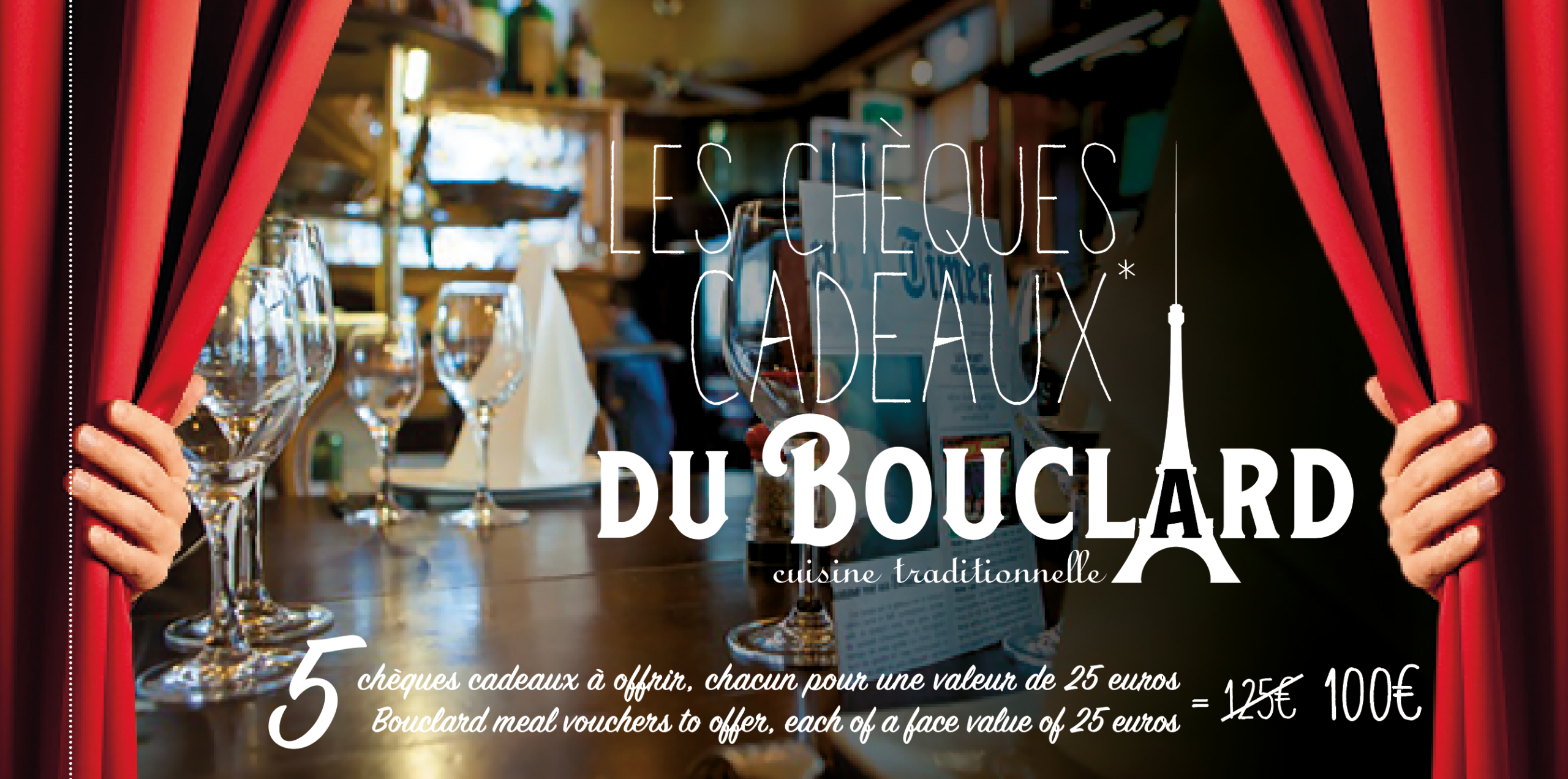 Family or loved ones, offer them the Bouclard Gift Voucher.
A good way to celebrate a special moment such as I'm thinking of you, I will not be there but enjoy the meal or the traditional I love you or even I hate you … It can also be used for special occasions: gain betting, family reunion, divorces, reconciliation, lunch or «quirky-naughty dinner», graduation, Xmas & New Year, Kippour, Hanouka, departure for a happy retirement, mother's day and father's day… The choice is yours!
Bouclard meal vouchers to offer,
each for a face value of 25 euros = 125 €
Sold at the preferential rate of 100 €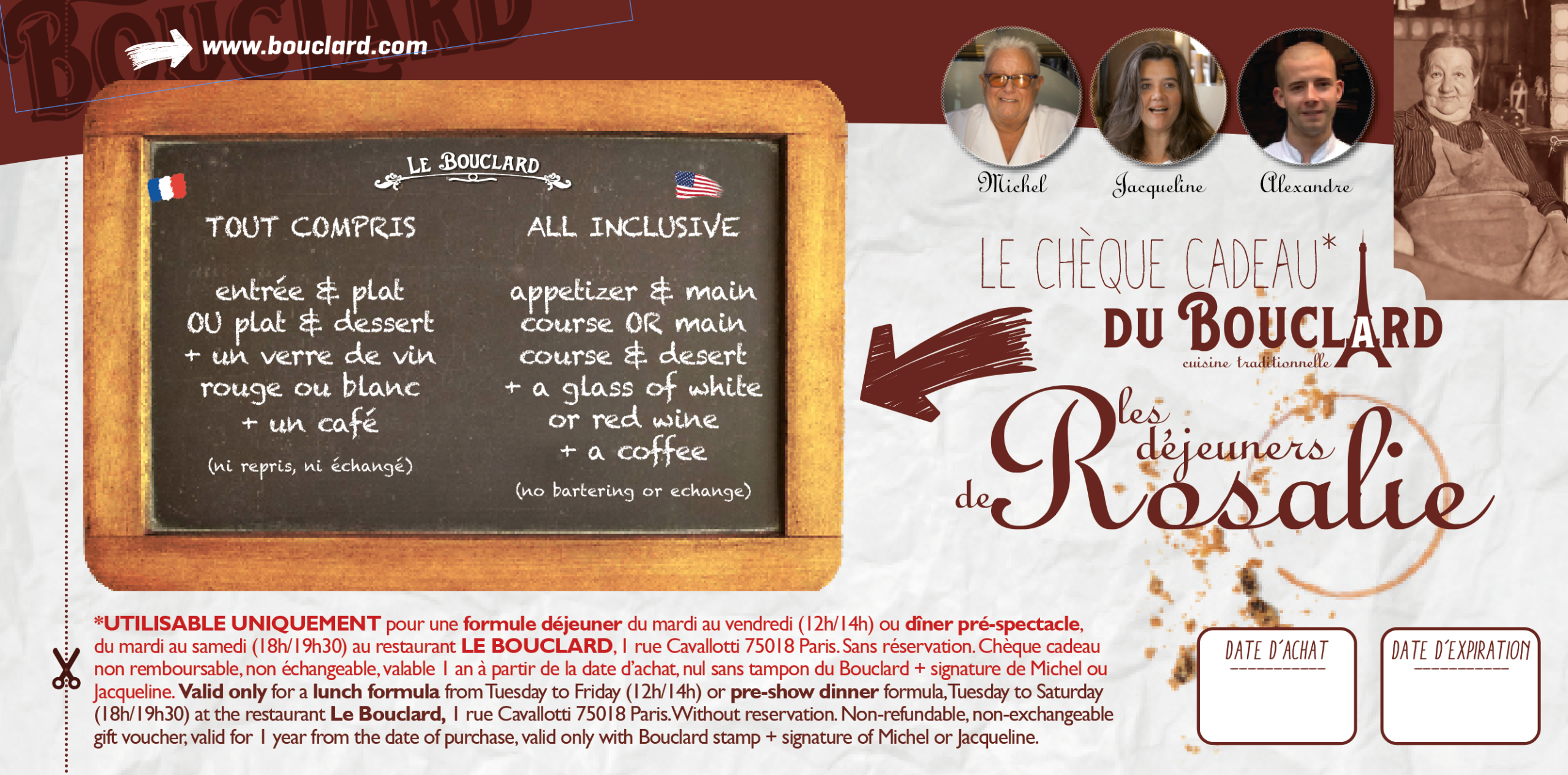 A nice discount to please you and your friends!
ask to jacqueline.