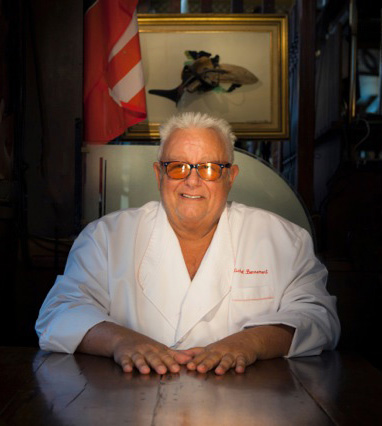 Turbulent child, Michel Bonnemort has contained his energy while practicing judo which he taught simultaneously in Paris with a practice of physiotherapist.
True Parisian attached to his roots in1967 he will yield to the " American Dream » . In New York For 25 years, this hedonist will spread the word about French gastronomy while communicating for a major New York P.R. Agency ( Bell& Stanton & Manning Salvage & Lee) on behalf of SOPEXA about wines, cheeses, foie gras, truffles and more!
At fifty he returns to France with the firm intention to open his own restaurant; fact is that there is an obvious atavism between his great grand mother, ROSALIE and a grand father Chef owner of the "Cochon d'or" in Paris for 60 years. So falling into pots & pans at an early age, in both Ayral and Bonnemort families – his son Andy own the famous Dufrain's Café inTampa, Fla – the kitchen remains the place where "things" happen.
In 1993 he finds behind the place Clichy the spot that will become his Bouclard (boutique in the French slang dictionary)In this popular area of Paris (Moulin Rouge) Michel has reenacted an old Parisian restaurant where under the supervision of Rosalie he elaborates some of the best French traditional dishes such as: crayfish tails gratine with Macon blanc-Terrine of foie gras served with tiny potatoes brushed with truffle olive oil, fresh shives and flower salt from "guerande"- Braised farm chicken with vanilla & tarragon- The 'he man' pieces of meat are carved in front of the patrons. Michel signs all his recepies inherited or inspired by his forbears, some of them being dishes requiring lots of tender loving care." Don't worry and don't hurry", seems to hush Rosalie "on the corner of the stove, it simmers for you to perfection"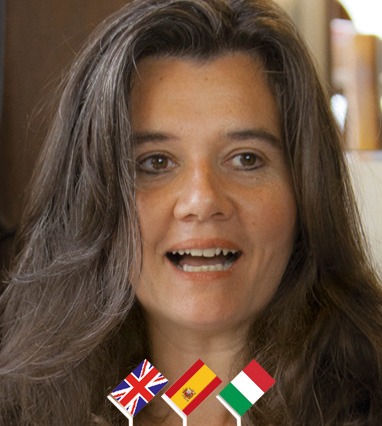 Jacqueline welcomes you
For lunch, Tuesday to Friday, from 12 p.m. to 2 p.m.
For dinner, Tuesday to Saturday, from 6 p.m. to 10:30 p.m.